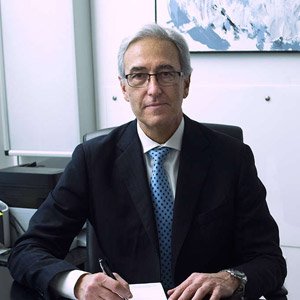 Specialization in Orthopedics and Traumatology and in Sports Medicine
Graduated in Medicine and Surgery from the University of Rome Sapienza.
Specialist in Orthopedics and Traumatology at the Sapienza University of Rome.
Sports Medicine Specialist at the University of Rome Sapienza.
Professor of Pathology of the Locomotor Apparatus at the University of Rome Sapienza.
He has performed over 4000 surgical procedures, participated in more than 500 conferences, written over 200 publications and currently teaches at the II Faculty of Medicine and Psychology of the University of Rome "Sapienza", Policlinico Sant'Andrea.
Doctor of the Under 21 FIGC Men's National Football Team.
Member of the main European and Italian companies of knee and shoulder surgery.
Author of over 300 international and national publications published in the press.